Høg Standard presents: Gitte Sætre – One Person Protest
While the fiber cable below the Oslo Stock Exchange is on steroids
and Jens Stoltenberg is hypnotizing the world into war,
Høg Standard presented:
Gitte Sætre
One Person Protest
Exhibited 01.02-06.02 at Galleri Høg Standard.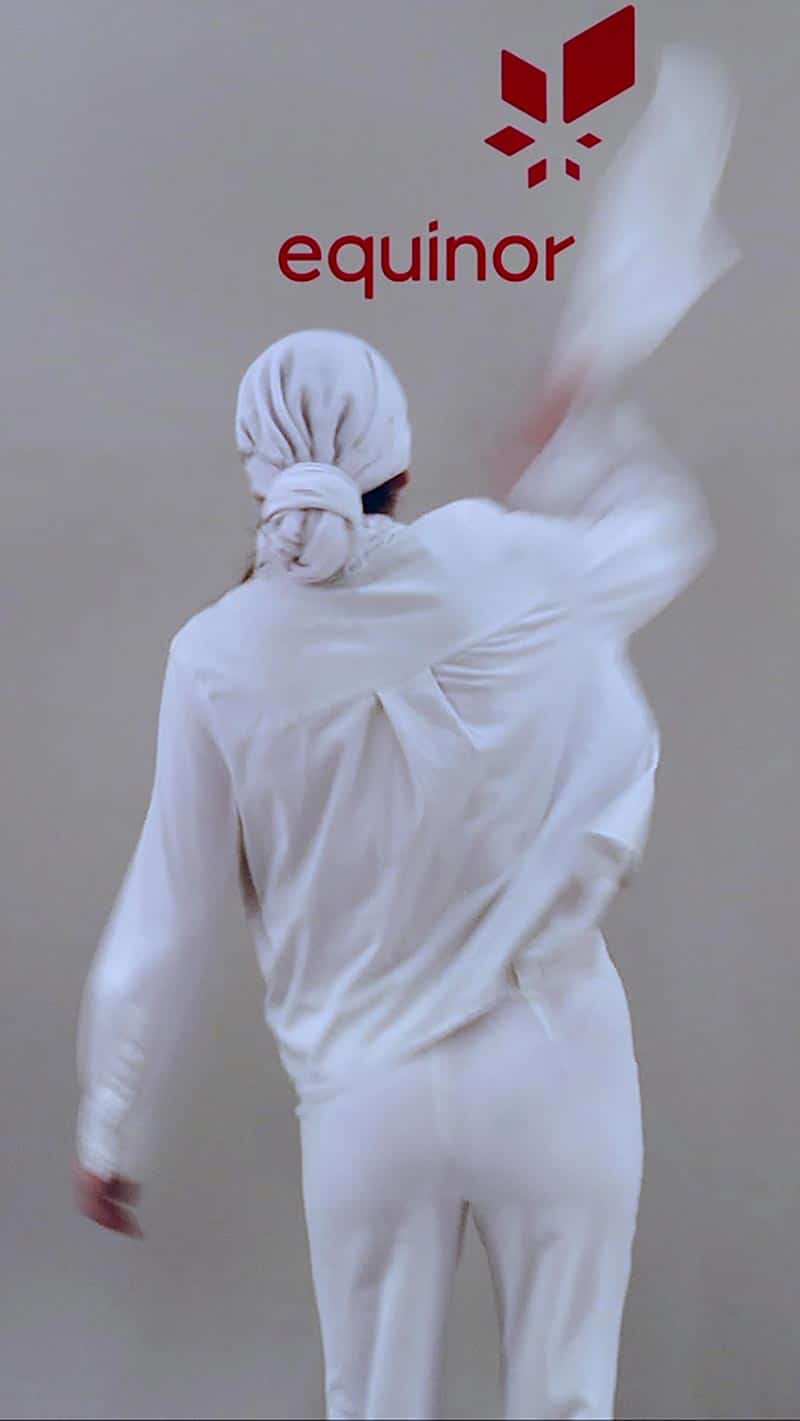 Sometimes it is an absolute necessity to give a shit about politics. And this sometime is NOW. Like an irritating pop-song, Sætre insists by asking repeatedly:
DO YOU GIVE A SHIT?
DO YOU GIVE A SHIT?
DO YOU GIVE A SHIT?
Gitte Sætres is not afraid of free speech, nor banality. She is afraid of no one listening; the fact that nobody cares enough to do something about it. Her practice and attitude come together in this signature work: One Person Protest. Sætre started out as a performance artist by cleaning sites of conflict and trouble, when she visited the west bank in Palestine in 2014. She made the news by cleaning away the shame with the Norwegian flag outside the Norwegian parliament when HH Dalai Lama was banished down the basement stairs in order to prevent the Norwegian salmon industry from losing money on the Chinese market.
For nearly a decade Gitte Sætre has been cleaning dirty politics to interrogate, to rethink, and scrub away shame, corruption, and political lies. She has cleaned the ocean, the weapon industry, the salmon industry, the immigration laws, the Norwegian oil and gas production, and the general culture of consumption and excess.
Now, looking at the Norwegian addiction and numbness: Why did Norway win the international 'Fossil of the Day Award' for being the nation that does the most to achieve the least?
Sætre presents a series of One Person Protests, addressing the sinister operations of Norway's national brands; the oil-, the salmon-, the weapon- and the peace industries.
DO YOU GIVE A SHIT?
DO YOU GIVE A SHIT?
DO YOU GIVE A SHIT?